EDIT 11/08/16:
HOLY SHIT, WE ELECTED THIS TURD TO THE HIGHEST OFFICE IN AMERICA.
Over a two-week period leading up to the election, the movable art installation appeared all over NYC. Most of the locations were selected based on institutions and communities Trump's disparaged. Each location received their own unique set of nightmarish misfortunes.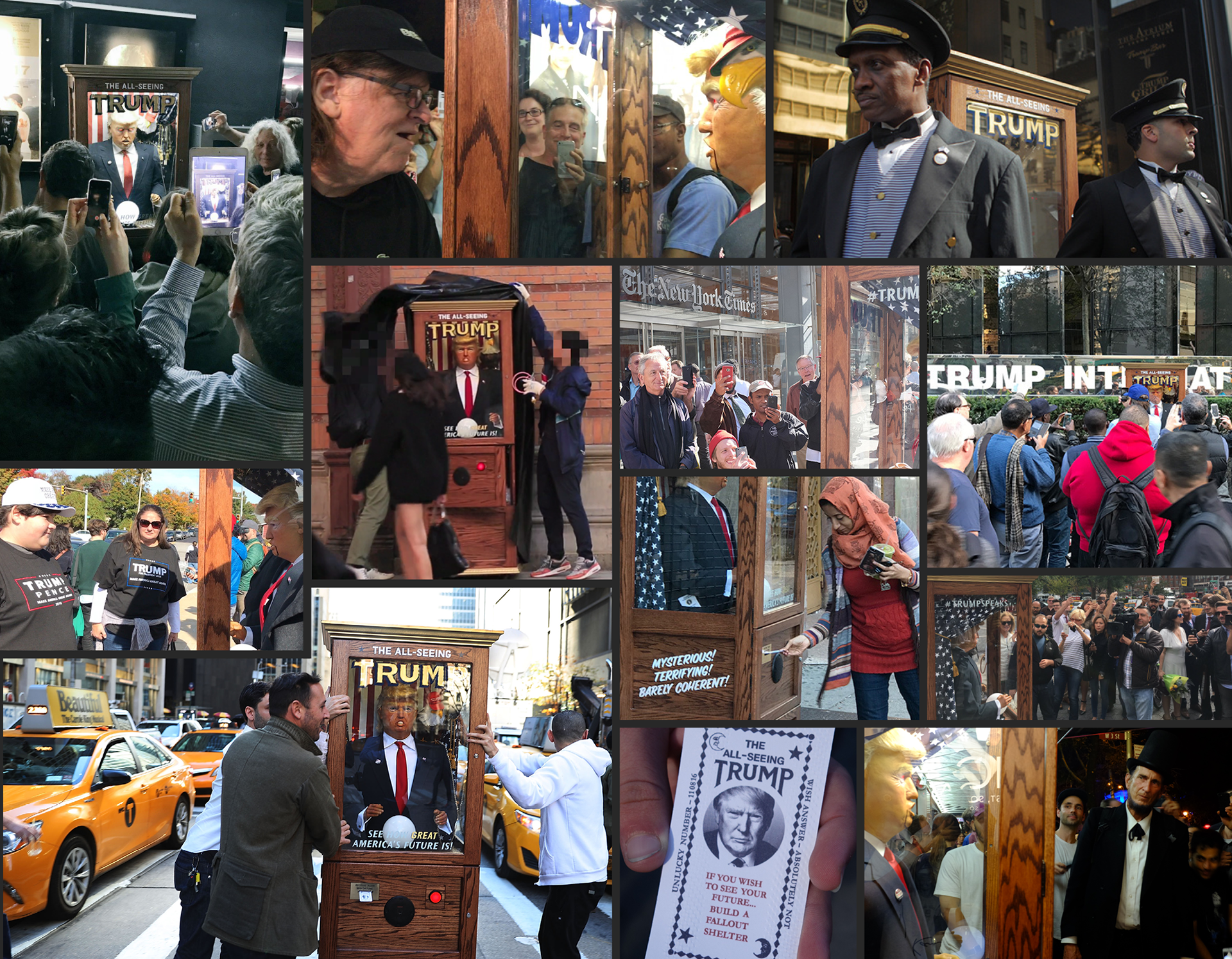 After months of immersing ourselves in Trumpese, we created over 30-misfortunes. They were really great until a few too many became real.